https://www.youtube.com/watch?v=Ae-89CQgkHE
Our cutting-edge Augmented Reality services bring environments to life with immersive content, merging virtual worlds with our own to provide unique, interactive experiences.
Watch Augmented Reality
See more below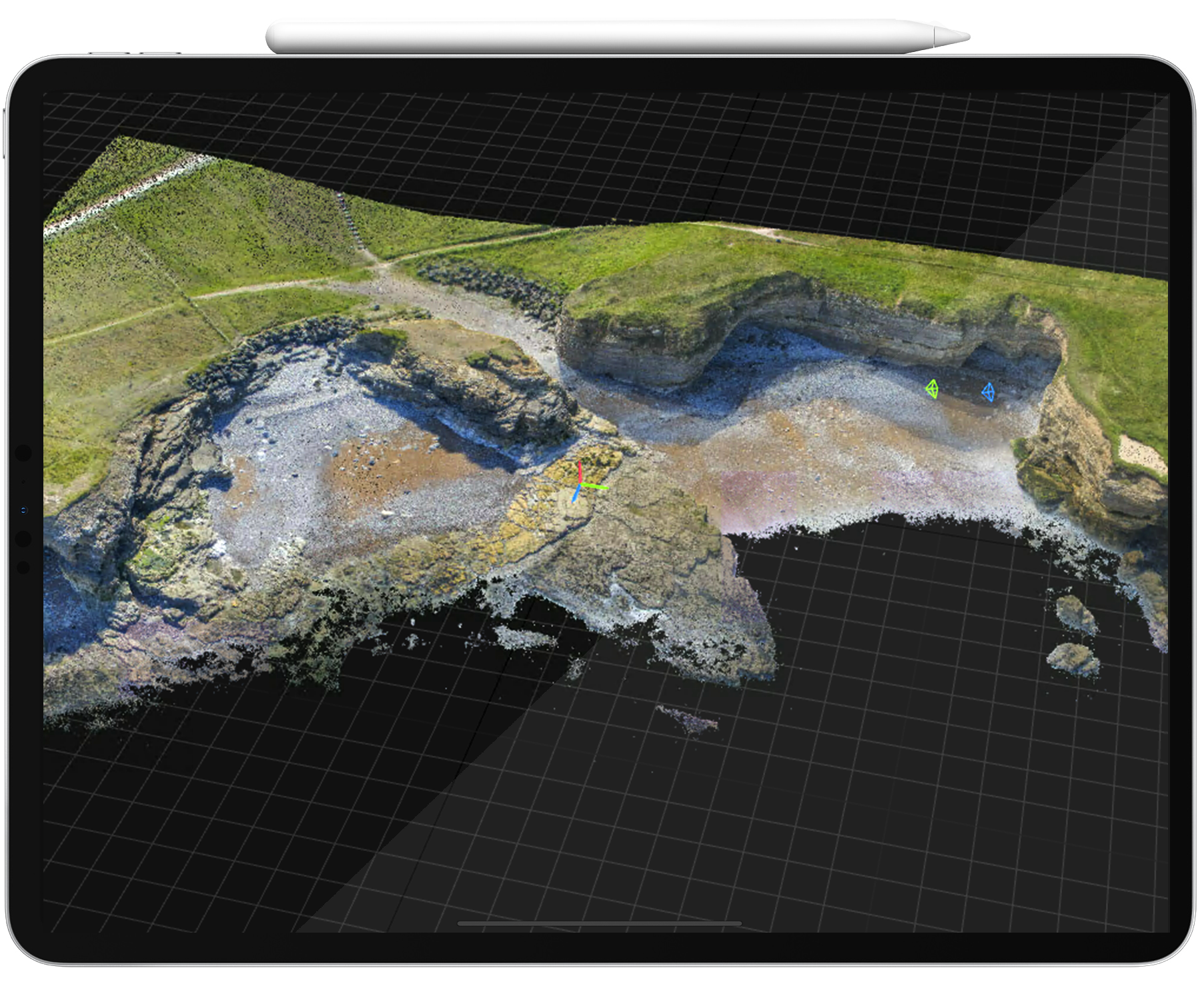 Take your data with you
Reviewing 3D data can be a challenge in many situations, especially when operating remotely. We've developed a custom platform which enables our clients to not only view and analyse the data, but to take it with them into the field, giving our clients invaluable insight into their project.
View your data in context with the landscape on an interactive bespoke application. Designed and specified to suit your requirements.